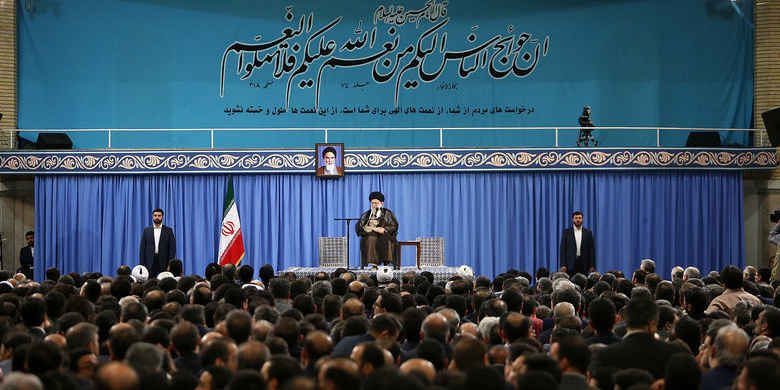 The Leader in a meeting with lawmakers:
Jurisprudence & Religious affairs

This section contains the latest inquiries about the practical laws of islam answered by the istifta' committee of the supreme leader's office. (updated monthly)

A follower has not been present during any of the two sermons and joined the prayer when the imam has started. Will his prayer be valid and discharge him of his obligation?

This collection contains the answers to questions frequently asked by the followers of the Supreme Leader, in accordance with His Excellency's most recent views.